Programming and Facilities
Minor Football
The program runs September/October.
Youth Soccer
Click Here for the 2022 Soccer Registration
Karate Club
Held at St. Peter's School Gym, contact Amanda at 306-228-9475.
Basketball and Beach Volleyball
A cement basketball pad and sand volleyball court are located at the Unity Composite High School on 2nd Avenue East. The courts are available for public use.
BMX Track
Located north of Unity Cardinal's diamond/Unity Arena.
Route 46 Moto Cross Track
Located adjacent to the Unity Airport. Contact Steve Dearborn, 228-9300.
Horseshoe Pits
The three horseshoe pits in the Unity Regional Park on 7th Avenue East are open to the public on a first-come, first-serve basis. The pits may be used by people of all ages at no charge.
Unity Curling Club
The Unity Curling Rink has 5 sheets of ice, spectator seating, and a fully-licensed lounge. Contact the Unity Curling Club at 228-2212.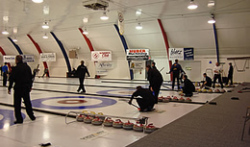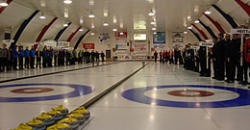 ---
Walking Paths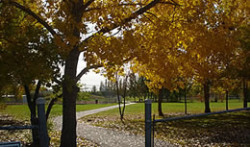 There are numerous paved walking paths throughout the Town. The majority of these walking pathways can be found in the Unity and District Regional Park. Paths also connect Memorial and Orchard Park. These paths may be used and open to all public for walking, running, biking or rollerblading.
The Town of Unity has completed a Pathway Development Concept Plan.
The Purple Loop Path is partially developed, with the grass of the expansion portion soon to be cut. Markers every 500 m will be installed- we welcome you to walk the path in the near future and provide your feedback! QR codes will be scannable at each marker to provide you a mobile 'You Are Here' map, and are also shown at these links P01, P02, P03, P04, P05, P06, P07, P08, P09, P10.
If you would like to make a donation to assist in developing the Town of Unity walking paths, please contact the Unity Town Office at #2-100 1st Ave W or call 13062282621.
---
Dance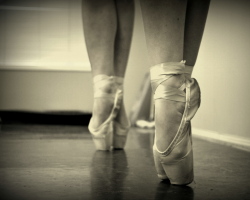 Revolution Dance is the Dance Studio in the Town of Unity, offering classes in ballet, tap, jazz, hip hop, lyrical, contemporary, and stretch, as well as exam programs to ensure students are progressing at national and international standards. Classes are available to students ages 3-18 and registration typically occurs at the end of August each year. There are approximately 80 students who dance at Revolution Dance and take part in recitals, showcases, competitions and festivals. For more information contact Lynsey Strus at 228-2263, or visit them on facebook Revolution Dance.